Form nails, Concrete Nails, Double Headed nails. . . . Duplex nails by any name,
If you have to pull them out, then this tool is for you!
If You are using technology from the 1700s to pull nails,
The Future has arrived. Powered Nail Pulling!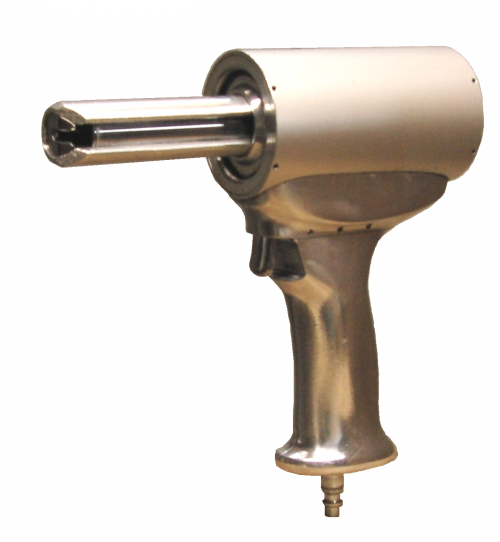 Pulls a nail out in a snap!

Can pull out 500 nails per hour.

Pulls nails out straight.

Lightweight, Compact and Comfortable in your hand.

Ruggedly constructed to last for many years.

Saves you big money!

Saves you even more TIME.

Satisfaction Guaranteed! *
The Nail Bagger is easy to use:
Slide the hook over the exposed nail head
Pull the trigger.
Nail is pulled out in a second.
Nail is ejected into the bag or into your hand.
Hook returns, ready for the next nail.
The nail is out, smoothly, easily and in the bag!
Straight and in the bag!
When duplex nails come out straight you can use them again and again and again and again.
When the nails are in your hand or in the bag, you don't have to pick the nails up off the ground at the end of the job!
Compact, light and comfortable
At just 8 3/8 inches long the Nail Bagger fits easily in a one foot tall concrete form.
It is well balanced and feels good in your hand.
It is smooth and not jarring or harsh like a crowbar
At about 3 lbs., you can pull a lot of nails without tired hands or sore hands.

Order Now

* Satisfaction Guarantee:
If you are not completely satisfied with your purchase from Happiness Tool Co., we will refund your purchase price for up to 30 days.